Meet The Eclipse Lasers Team
Eclipse Lasers is a small friendly family run business based in the South Coast of England.
Judy Eason is the founder of the company and came up with the idea after her husband Jon entered into the tattoo removal business in 2009.
The ethos of the company is to provide a product package with the back up service and support they would ideally like to receive themselves.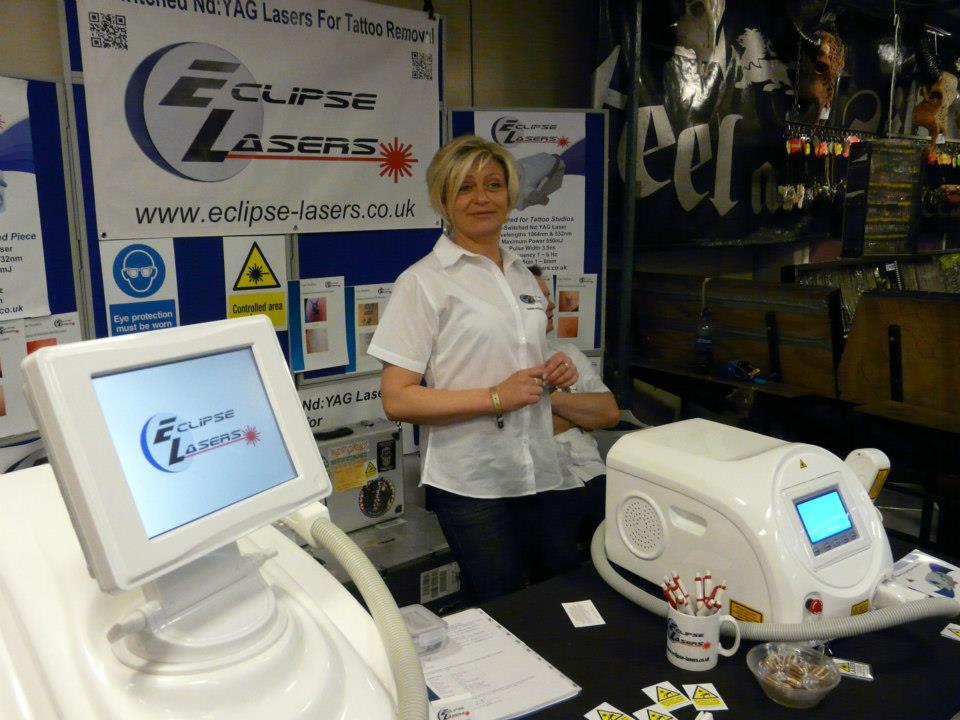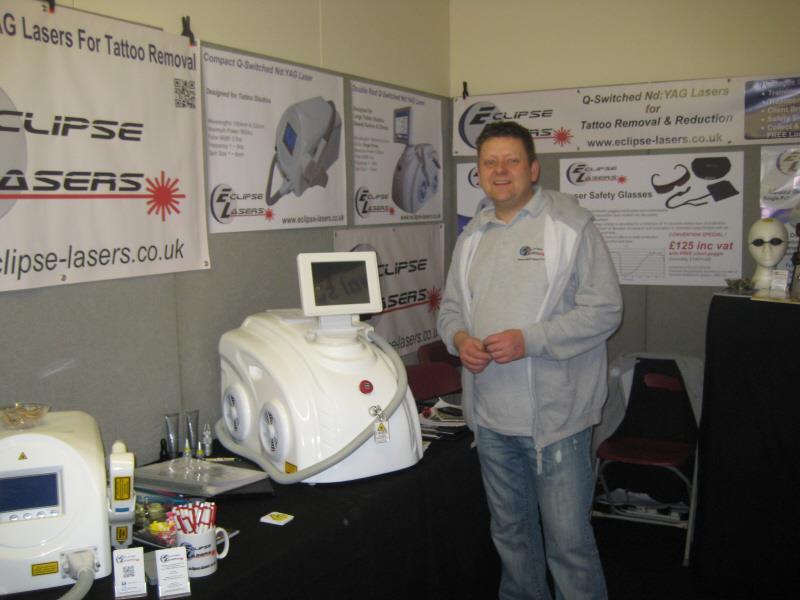 Rob Nuttall joined the team in 2015, Rob had previously purchased on of our lasers after meeting us at the Brighton Tattoo Convention and now represents Eclipse Lasers 'up North'. Rob offers a laser tattoo removal service from his sons tattoo studio.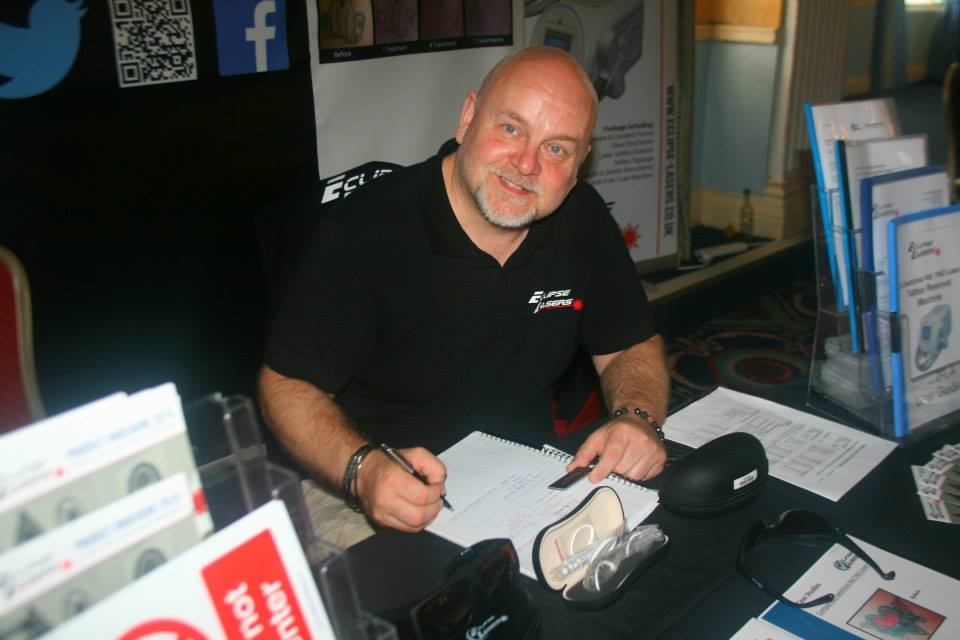 Buying from Eclipse Lasers Ltd
You may notice we do not have a facility to buy online . . . .
This is because we want to make sure everything is right for you and your business, and want to help you make the right decision for you and your business, even if this means you end up not buying a machine. We do not want you to feel you have wasted your investment.
Laser Tattoo Removal can compliment a Tattoo Studio business really well (if you have a room for it), tattooist will know how many times they are working on cover-ups and struggle to cover a large dark previous inking. A few laser sessions can fade that old tattoo enough to allow for much more creativity for the new cover-up work.
Laser Tattoo Removal is also ideal as an extra service for Laser Clinics & Beauty Salons etc . . . Our sales & purchasing manager operates his laser from a hairdressing salon.
Laser Tattoo Removal can also be a business on its own, if you are prepared to put the effort into your business to make it successful, as you would need to for any type business.
But Laser Tattoo Removal is not for everyone . . . . . .
So please feel free to contact Jon or Rob the sales guys @ Eclipse Lasers Ltd
Give them a call or email and have a chat before making any major decisions.
Details for our sales team are on our CONTACTS page