CompactPLUS Q-Switched Neodymium-Doped Yttrium Aluminium Garnet (ND:YAG) laser
Introduced in the UK by Eclipse Lasers Ltd during 2015. A powerful and effective Q-switch Nd:YAG laser at a cost effective price you can see why this machine has becoming our most popular model.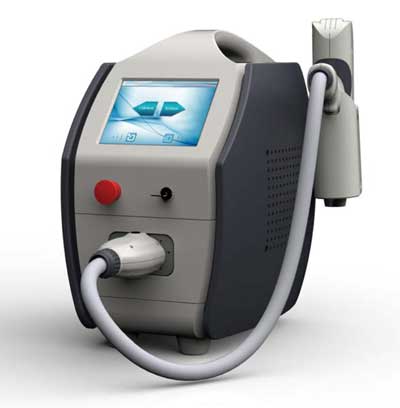 £3,500 + VAT including Delivery & Machine/Operational Training for up to 4 persons and one online Core of Knowledge course.

Perfect for working on tattoos before a cover-up and capable of complete removal on compatible inks and clients.
Tattoo Removal Machine with one years Collect & Return warranty with use of Free Loan Machine
Online Core of Knowledge Course for one person included (additional charge for extra courses)
Full Manufacturers training for up to 4 people conducted either at you premises or at a regional venue (when available).
Using advance Q-switched Laser Technology, proven to be effective in the removal of several coloured ink pigments in the skin. This sleek compact space saving design is ideal for Tattoo Studios, Beauty Salons and Therapists
Specially Developed Hand Piece
The specially designed ergonomic shock resistant hand piece will not warp due to the generated heat. Trigger button on handpiece for easy operation, choose between operating by hand or foot switch.
The YAG bar and xenon lamp are contained in ceramic silver-gilt lumen providing high temperature resistance and high reflectivity resulting in minimum energy loss, produces stronger power and a more effective delivery of energy.
Aiming Beam
This is a low powered red diode laser that shows you where the main treatment laser will fire before you activate the foot switch of the treatment beam. Not all tattoo lasers have this, ideal for new users. Operated by touch screen button.
Easy Operation
Colour Touch Screen easy to use interface, Energy displayed in mJ not Volts. Adjustable Frequency (Hz)
Shot Counter
Counter on the handpiece always show how many flashes you have used, shots per session displayed onscreen.
The Xenon lamp is the light source of the machine and the main consumable part.
The xenon lamps we use are guaranteed for a minimum of 600,000 flashes. Normally reaches 800,000 ~ 120,0000 flashes before handpiece needs changing.
Save
Save