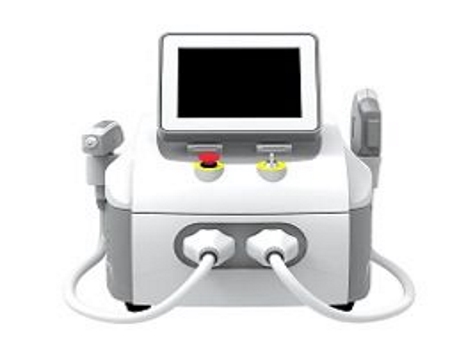 We have been using machines from this factory for the last 7 years, the build quality is second to none, with us you get full training 12 months, or 500,000 (whichever comes first).UK warranty and service, we stock every part this machine would ever need, so in the unlikely event of a break down there is no lengthy wait while parts are shipped from china unlike other sellers on eBay.
We have had our own successful tattoo removal clinic for the past 8 years so there always help and support not just for the machine, but for the operator as well. The only other thing you will need is online core of knowledge training. Unlike other cheap Chinese machines that dont comply with the UK and EU regulation, our machines are approved by the local government and fully CE approved.
HOW DO I ORDER A LASER MACHINE FROM YOU?
We would be delighted to do business with you. Simply give us a call on 07824 399167 and we can arrange everything and get a better understanding about your requirements/business. We also offer free training for up to two people when you purchase a machine from us.
Key Features of the Multi MC 11
The Multi MC 11 is one of our most versatile and popular machines, it is a 2 in 1 beauty machine which means it can perform multiple tasks and services whilst only taking up a small amount of space in your shop. This machine has both SHR & E-light capabilities making it a great beauty machine for you. We recommend you contact us to find out more information this machine and how it can work for you
E-light
Key Features of the E-light
IPL (Intense Pulsed Light) is a spectrum of light with high energy and broad wavelength, within the range from 430nm to 1200nm. Intense Pulsed Light with broad spectrum affects pigmentations, vascular lesions and hair follicles. Photothermic and photochemical action will be triggered by the radiation of IPL. Pigment is shattered and eliminated out of body through metabolism. Meanwhile, IPL will also promote collagen production, which can make the skin more flexible and smooth. The long wavelength light can easily pass through the epidermis layer to the hair follicles in the deep skin layer. At the targeted area, high energy occurs to destroy follicles and hair shaft, preventing regrowth of new hair. With a series of treatment, IPL technology can help restore a more youthful appearance without downtime and side effect.
Specifications
Type of Machine: intense pulsed light (IPL)
Wavelength: 430/530/590/640nm - 1200nm
Energy density: 1-50J/cm2 adjustable
Spot size: 10x40mm or 15x50mm
Pulse number: 1-15 adjustable
Pulse duration: 1-30ms each pulse
Pulse interval: 1-100ms each pulse interval
Display: 10.4 Inch Movable colour LCD touch screen
Cooling system: Semiconductor+ air + water + cooling gel
Skin Cooling: -6°C ~ 0°C
Output power: 1500w
Voltage: 100~240V 50/60Hz
Multi software languages: Yes
Product size: 49x39x36cm
Package size: 63x51x55cm
Net weight: 20KG
Gross weight: 35KG
SHR
Key Features of SHR
SHR is special as every pulse width is equal, meaning every shot has enough energy. Therefore hair melanin absorbs more energy in fluent and gentle way. Hair can finally be removed faster and more thoroughly. It does not require a very high power but the results are very good. It is painless and also works on darker skin types.
Specifications
Type of Machine: Super Hair Removal (SHR)
Wavelength: 640-950nm
Energy density: 1-50J/cm2 adjustable
Spot size: 10x40mm or 15x50mm
Pulse duration: 1-7ms
Pulse: Single
Shot frequency: 1-10HZ
Display: 10.4 Inch Movable colour LCD touch screen
Cooling system: Semiconductor+ air + water + cooling gel
Skin Cooling: -6°C ~ 0°C
Output power: 2500W
Voltage: 100~240V 50/60Hz
Multi software languages: Yes
Product size: 49x41x34cm(screen lays down) or 49x41x54cm(screen stands up)
Package size: 65x53x54.5cm
Net weight: 26KG
Gross weight: 42KG