Safety in the Workplace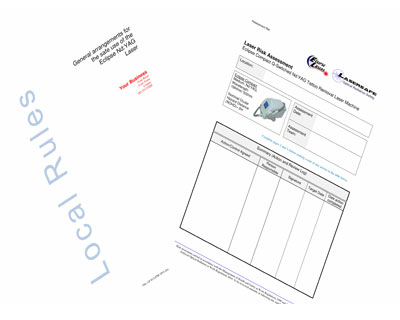 Health & Safety is a vital part of any business and along with the general workplace Health & safety measures there will be additional procedures that are specifically required  to ensure the safe use of lasers.
Laser Risk Assessment & Local Rules
We do provide written safety procedures (Local Rules) and an easy to follow Risk Assessment document provided by Lasersafe Laser Protection Services
In some areas you will be required to employ your own LPA (Laser Protection Adviser) to undertake your health & safety and prepare these documents for you.
We always advise that you contact your Local Councils Health Officer (EHO) to ask for the requirements for using Lasers & IPL within your area.
Save
Save
Save
Save