All laser and IPL users have a "duty of care" to their clients and colleagues under Health and Safety legislation.
Providing Aesthetic treatments to the general public is not something to be taken lightly.
As part of our extensive laser package we help with guidance on creating a safe working procedure and environment, for both clients receiving treatments and the laser operator.
Some areas in the UK will enforce you to appoint your own LPA (Laser Protection Advisor) to assist with your Risk Assessment, Local Rules, and your Laser Controlled Area (LCA), the other areas can assign a suitable person who can use our templates provided by Lasersafe Laser Protection Services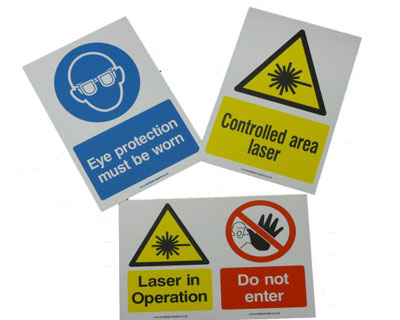 Your treatment room will be your Laser Controlled Area (LCA) whilst the laser is in use and we include the safety signage required as part of our Laser Tattoo Removal package.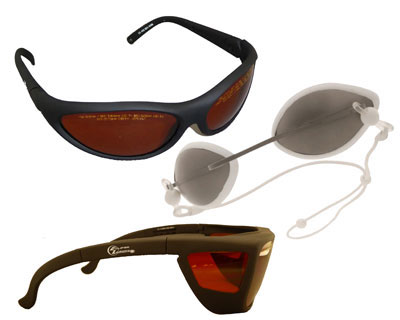 2 Pairs of high quality wavelength specific Noir Lasershields and one pair of Noir client Ishield blackout goggles are provided with your extensive laser package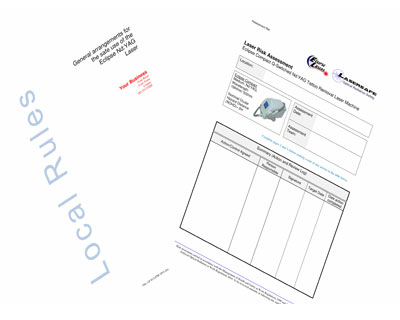 Health & Safety documentation provided with your laser package to use when you are in an area where you are not required to appoint your own LPA